Founded in May 1994 by Umberto Veronesi, developing a new model for health and advanced research in the international oncology field.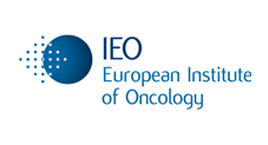 Country: Italy
Type: Institute (End-User)
URL: www.ieo.it/en
The European Institute of Oncology is a non-profit private-law comprehensive cancer research centre located in Milan, Italy. The Institute integrates various activities involved in the fight against cancer: prevention and diagnosis, health education and surgical training, research and treatment.